Book an ecommerce keynote speaker for your next event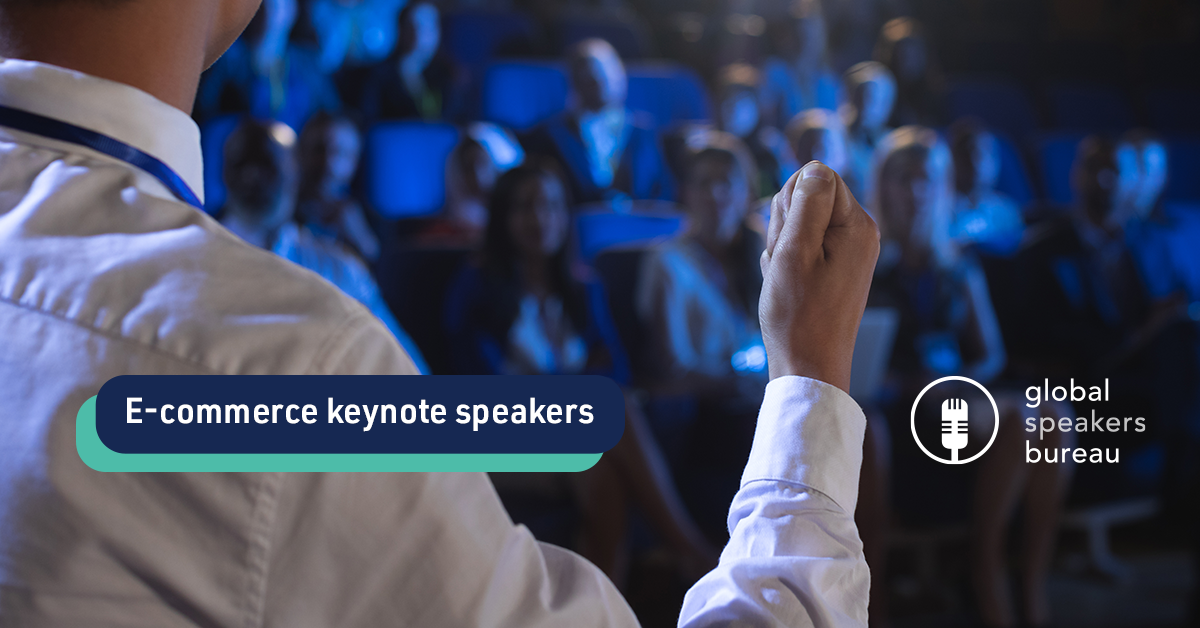 Before we introduce you to our top ecommerce keynote speakers, here are a few interesting stats!
There are approximately 2.14 billion online shoppers worldwide.

According to the most recent projections, ecommerce sales will surpass $1 trillion in 2022 and make up over 20% of total retail sales by 2024.

It might be hard to believe, but more than one-third of American small businesses still do not have a website.

Did you know that the number one reason for online shopping is… free delivery?

China is the fastest-growing ecommerce market in the world.

Online shoppers make purchases on their phones more often than on PC.
Seeing all the numbers and stats above, we definitely don't need to convince you that the ecommerce market is more critical than ever. In recent years it has completely transformed the retail landscape and forced even the most skeptical small business owners to offer their clients an easier way to purchase their goods and services. If you're organizing a marketing conference, webinar for small business owners, or a private workshop for your company, you're in the right place to find the best speaker for your next event. In today's article, we share our picks for the best ecommerce keynote speakers, real experts in the industry.
As always, visit SPEAKERS page or contact our associate to discover more options for your next event.
Ecommerce expert #1 - Ted Souder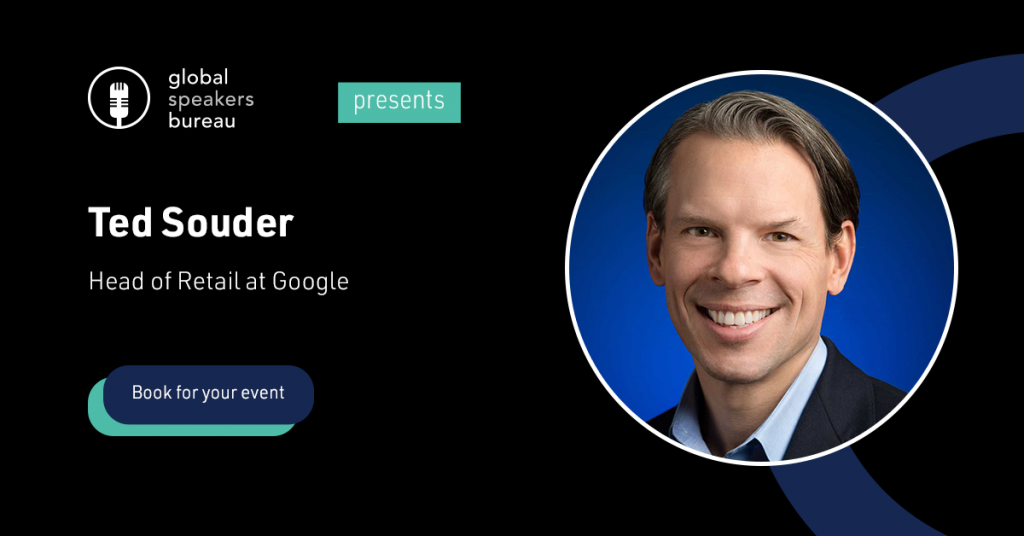 We're starting our list with Ted Souder, Head of Retail at Google.
As a senior executive at Google and an advisor to start-up founders, Ted Sounder guides entrepreneurs and helps them reach efficiency and scale as quickly as possible. What can you expect from his keynote? Your audience will get the chance to learn more about the story of Google, find out how brand transparency can improve trust, and walk away with a better understanding of the strategies and tactics used in the biggest tech companies. If you're planning an in-person event and would love to invite Ted Souder to your next event, please contact our team. With proper notice ahead of time, we can arrange his travel to any destination.
The following list highlights some of his popular keynotes:
Building a Tech Hub
4th Industrial Revolution
Covid 19: The Great Reset
Digital Trends
The future of Retail
BOOK TED SOUDER FOR YOUR EVENT
Ecommerce keynote speaker #2 - Porter Erisman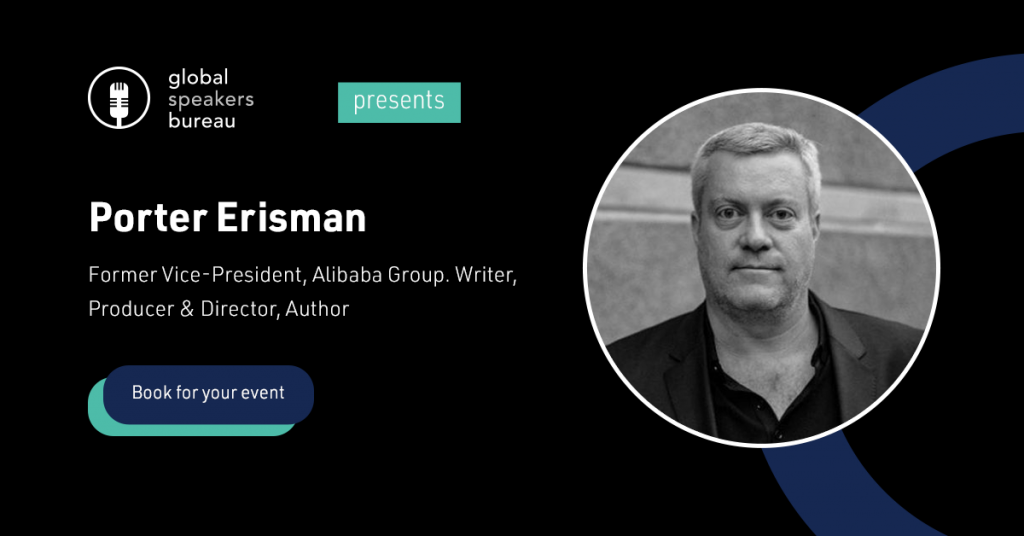 If you're not familiar with Alibaba Group, it's time to catch up and learn more about one of the biggest ecommerce platforms on the Chinese market. Porter Erisman, one of our ecommerce keynote speakers, held the position of Vice President at Alibaba Group. As a person responsible for the company's international website operations, international marketing, and corporate affairs, Porter Erisman helped the company grow and turn into the world's largest ecommerce company.
Porter is an author of Alibaba's World: How a Remarkable Chinese Company is Changing the Face of Global Business. His book was selected by the Wall Street Journal as one of the "Best Business Books of 2016."
Do you want to inspire your audience with the amazing story of how Alibaba Group became an ecommerce giant? Don't hesitate and book Porter Erisman for your event!

Ecommerce keynote speaker #3 - Brian McBride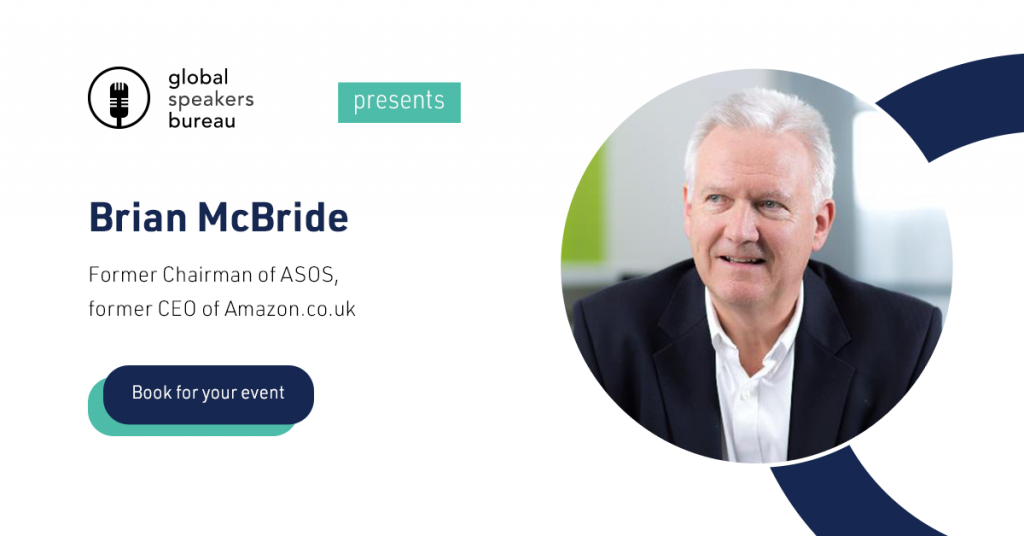 Brian McBride is the former CEO of Amazon UK, who helped the retail giant grow from an online bookstore to the multi-faceted company we know today. He was also a chairman of online fashion retailer ASOS. Brian McBride is also a member of the UK Government Digital Advisory Board, which manages the digital delivery of government services to citizens. As a speaker, he shares his experience and observations on being data-driven in a brilliant and engaging way. Brian McBride will not only inspire but also present the audience with solutions that they can easily implement in their company.
Watch the video below to learn about the importance of mobile commerce and omnichannel retailing.
Karl Lillrud: one of the world's top 30 ecommerce influencers

Karl Lillrud is a Founder and CEO of a Swedish ecommerce startup, bestselling author, global ecommerce expert, mentor, coach, and professional keynote speaker.  As one of the world's top 50 ecommerce experts and the world's top 30 ecommerce influencers, Karl shares his knowledge with entrepreneurs all over the world.  On stage, Karl delivers engaging and insightful keynote speeches based on in-depth analysis and a long professional history in the digital commerce industry. During his presentation, your audience will find out answers to the most burning questions: How will the next generation shop online? How COVID-19 changed consumer behavior? What can you do to increase your sales online?
"We have been working with Karl in the past and knew inviting him as a guest speaker to one of our events would be good. It actually turned out great. Karl talked abou the future for e-commerce, a really current topic. He also brought in aspects such as entrepreneurship and innovation which really made it interesting for the broader group. We will for sure ask Karl to come back again soon."
Axel Ödman, TEKTalk Stockholm
Check some of his keynote topics below:
Data-Driven Growth — Why and How

Personas Who You Target Is Often Not Who You Sell to

Post Covid-19 Business Landscape
BOOK KARL LILLRUD FOR YOUR EVENT