Top 5 keynote speakers for your next event in 2020.
Cyber security, artificial intelligence, along with startups, entrepreneurship and diversity – those are the key topics for 2020 that should be included in your event agenda. If you're planning your next conference, look no more! We're here to help you find your best speaker and make your event even bigger. Find out our top 5 keynote speakers for this year.
What you need to know?
Choosing a right speaker is certainly not an easy task. Keynote speakers lists are constantly evolving with attractive new talents and bringing us new inspiring stories. With an upcoming deadline and a huge list of to-do tasks for your upcoming event, we're here to help you to find the proper speakers. Before you dig into our list, remember that these are our subjective choices. If you're looking for a speaker for a specific topic, don't hesitate to contact us – our team is ready to brainstorm and get back to you with tailored list of speakers. While sending your inquiry, it is important to include the following information, below, as it will help us identify the most relevant speakers for you.
● date of your event
● venue (country, city, available space)
● audience (tell us more about your guests)
● budget
● area of expertise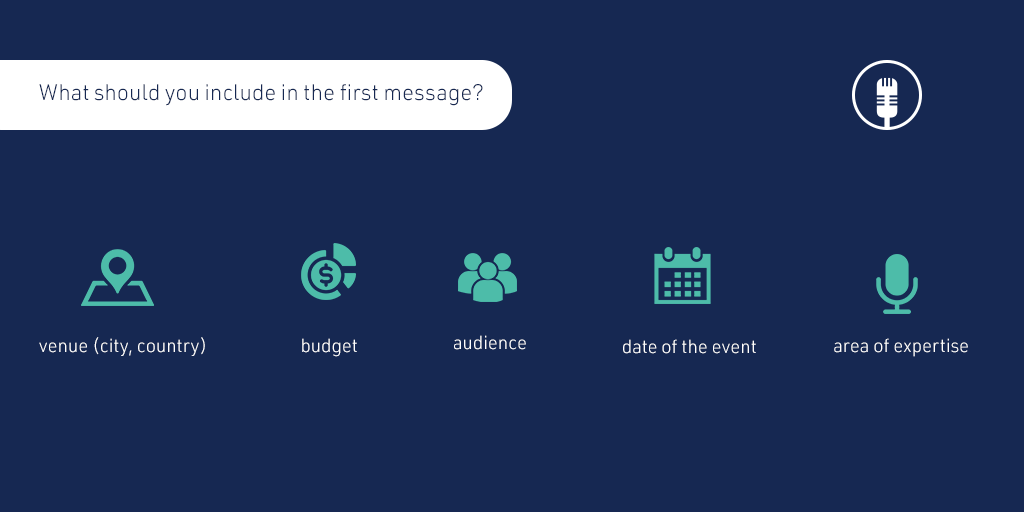 ---
Uri Levine - start up industry without secrets!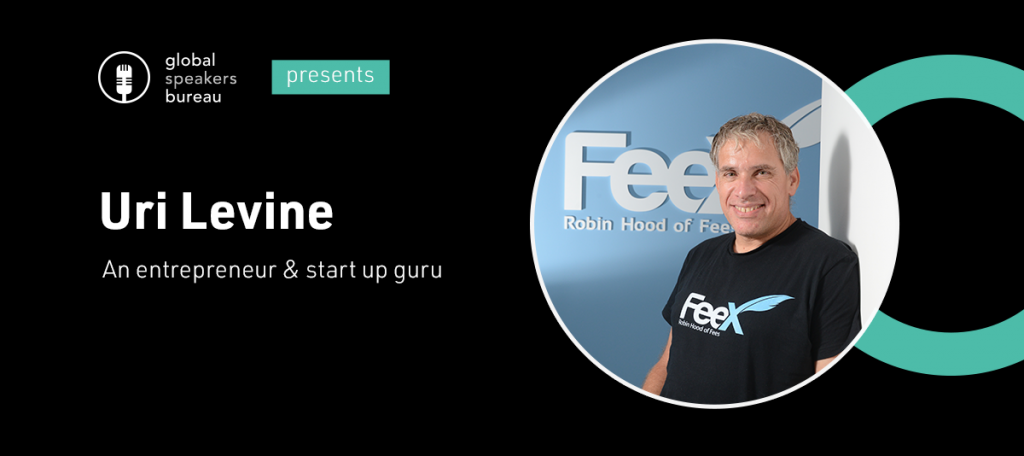 Uri Levine is a passionate serial entrepreneur and mentor to young entrepreneurs. He is the co-founder of Waze, one of the world's largest community-based traffic and navigation apps. Uri has worked in all possible business areas, focusing on solving "big problems", and saving consumers money and time while empowering them.
"Fall in love with the problem, not the solution." - Uri Levine
As a start-up guru, Uri Levine will make any event focused on entrepreneurship truly special. His goal, as he states himself, is quite ambitious: he's firmly committed to spreading entrepreneurial thinking and changing the world for the better.
Find out more about Uri's career, achievements and keynote topics: MORE INFO
---
Keynote speaker Mikko Hypponen - secure your web!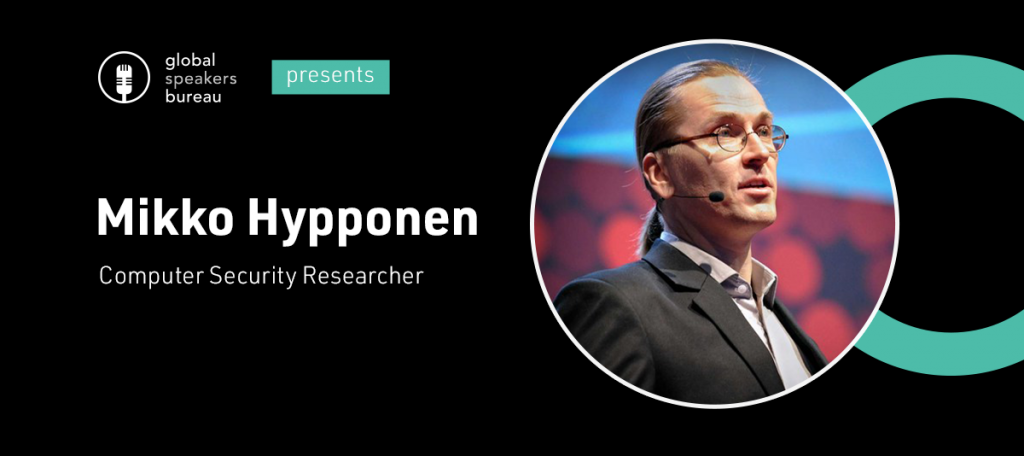 Cyber security is an extremely important topic for all organizations and businesses across every industry. When it comes to protecting your data, Mikko Hypponen is the person to tell you all about it! If you read about first PC virus, you surely have heard about Mikko, as he is the person responsible for tracking down the authors of the very first PC virus. What's more, Mikko Hypponen set up one of the first websites in Europe, and he started one of the first blogs in history. You should definitely check out his award-winning Twitter account for daily dose of knowledge!
Mikko Hypponen is a world-wide authority on computer security and privacy issues. He has been a huge player in the cyber security industry for over 20 years! During his impressive career he has fought the biggest malware outbreaks in the net. As a result, he has been involved in catching several online criminals.
Check out some of the keynote topics for Mikko's speech:
Bitcoin

Blockchain

Cryptocurrencies

Cyber Sabotage

Cyberwar

Fighting Online Crime

Future of Internet

Hacking, Hackers and Online Criminals

Leaks and Whistleblowers

Online Privacy
Book Mikko Hypponen for your next event
---
Sebastian Thrun - development of the Google self-driving car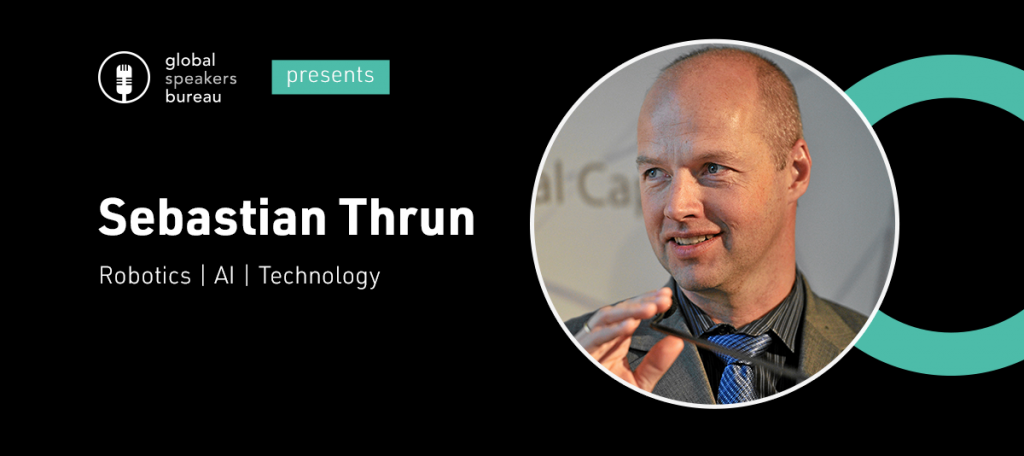 "I have a really deep belief that we create technologies to empower ourselves. We've invented a lot of technology that just makes us all faster and better, and I'm generally a big fan of this. I just want to make sure that this technology stays subservient to people. People are the number one entity there is on this planet."
Any sentence written or spoken by Sebastian Thrun immediately becomes a significant quote. This speaker surely knows how to choose words wisely and amuse the audience! It shouldn't be a surprise then, that Fast Company named him the fifth most creative person in business, and Foreign Policy chosed him Global Thinker #4! Sebastian shows us that great and groundbreaking discoveries come not only from mathematics and exact sciences, but also from creativity and the ability to think outside of the box
Sebastian Thrun is CEO of Udacity, an online private educational organization. He has published over 370 scientific papers and 11 books, and he is a member of the National Academy of Engineering in the US. During his work for Google, he founded Google X - a branch responsible for Google self-driving car and Google Glasses. Innovation is the most important factor when it comes to Sebastian's long list of achievements.
If you are planning an event dedicated to machine learning, robotics and AI make sure that the man responsible for putting self-driving cars on roads is there!
ADD SEBASTIAN TO LIST OF YOUR KEYNOTE SPEAKERS
---
Graça Machel - a true leader, international advocate for women's and children's rights and inspirational keynote speaker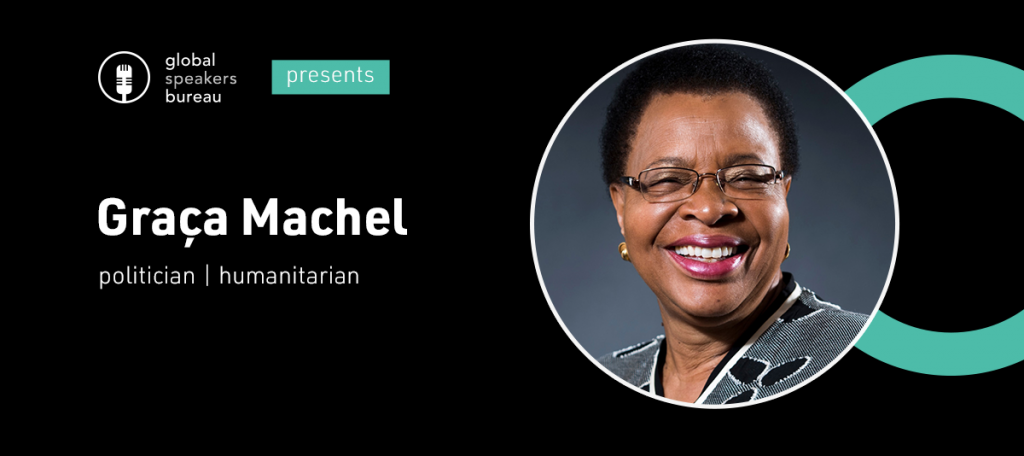 "Preventing the conflicts of tomorrow means changing the mind-set of youth today."
Graça Machel is one of the most inspiring women we know! You may know her as Nelson Mandela third wife, but what you should learn is that she devoted her life to fighting for the rights of women and children as a humanitarian and politician. She served as Minister of for Education and Culture of Mozambique between 1975 and 1989. Currently she's chairman of The Partnership for Maternal, Newborn & Child Health (PMNCH). It's worth mentioning that Graça Machel is the only person in history to have been first lady of two different African countries: Mozambique and South Africa.
---
Sugar Ray Leonard - surprise your audience with a celebrity keynote speaker!
"I've always believed that you can be whatever you want to be if you are willing to sacrifice and dedicate yourself."
We're ending our list with a celebrity appearance! Sugar Ray Leonard is former professional boxer, one of the most beloved and successful fighters. For Leonard, life was often tough—as a child, he witnessed lives around him wasted by crime and violence. With his determination, he decided to aim higher and follow his dreams. This amazing story of overcoming obstacles will surely inspire your audience!
When it comes to his awards and medals, the list could go on endlessly. Let's just mention that finished his pro boxing career with a 36-3-1 record and 25 knockouts. In 1997 he was inducted into the International Boxing Hall of Fame.
Let your audience meet the one and only Sugar Ray Leonard